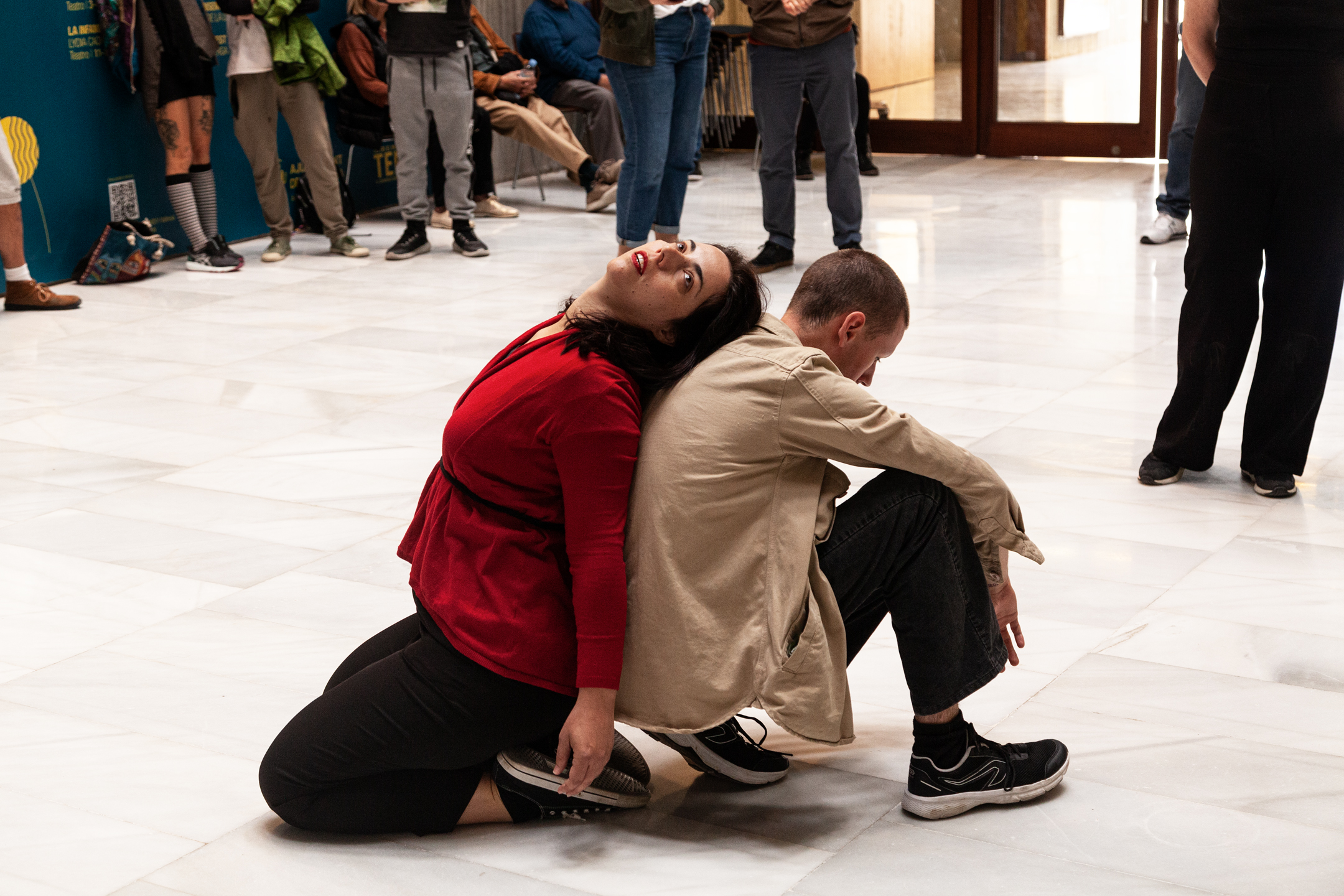 Così fan tutte
Performance
April, 2, 2023
Teatre El Musical, Valencia, Spain
Material: orange, window, listening, flour
Participation in the group performance, which originated from the performance workshop held by Nieves Correa and Abel Loureda.
Workshop organised by Dialeg Obert (Lorena Izquierdo and Mario Montoya) in the framework of Formatem by Teatre el Musical.
Performance shared with Alina Trionow, Claudia Pascual, Jesús Tapia, Eva Vento, Lorena Izquierdo, Gabriela del Valle, Juana Varela, Mario Montoya, Monica Mura, Cora Novoa.