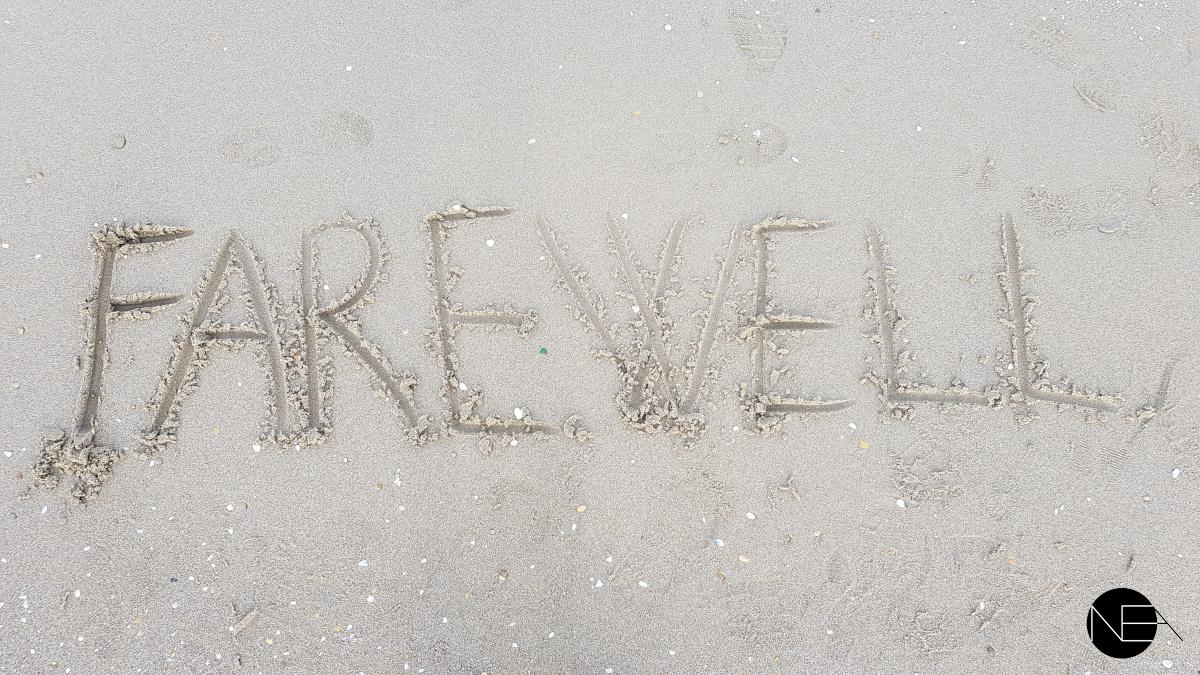 Farewell
Performance, Italy, January 19, 2021.
Material: sand and water.
Farewell speaks of the impossibility of truly saying goodbye to people, situations, places. Even if I want to, even if I ardently desire to say goodbye, to abandon fragments of the past and of the present, it is impossible to close, to completely forget them.
They will always remain part of me, of my experience, of what has made me, willy-nilly, what I am now. Embracing the past to learn to live with it and finally to leave it there, in a corner, forgotten.
A farewell, written in the sand that is erased by the water of the sea, repeatedly. Nevertheless, the sand retains a trace, a memory.