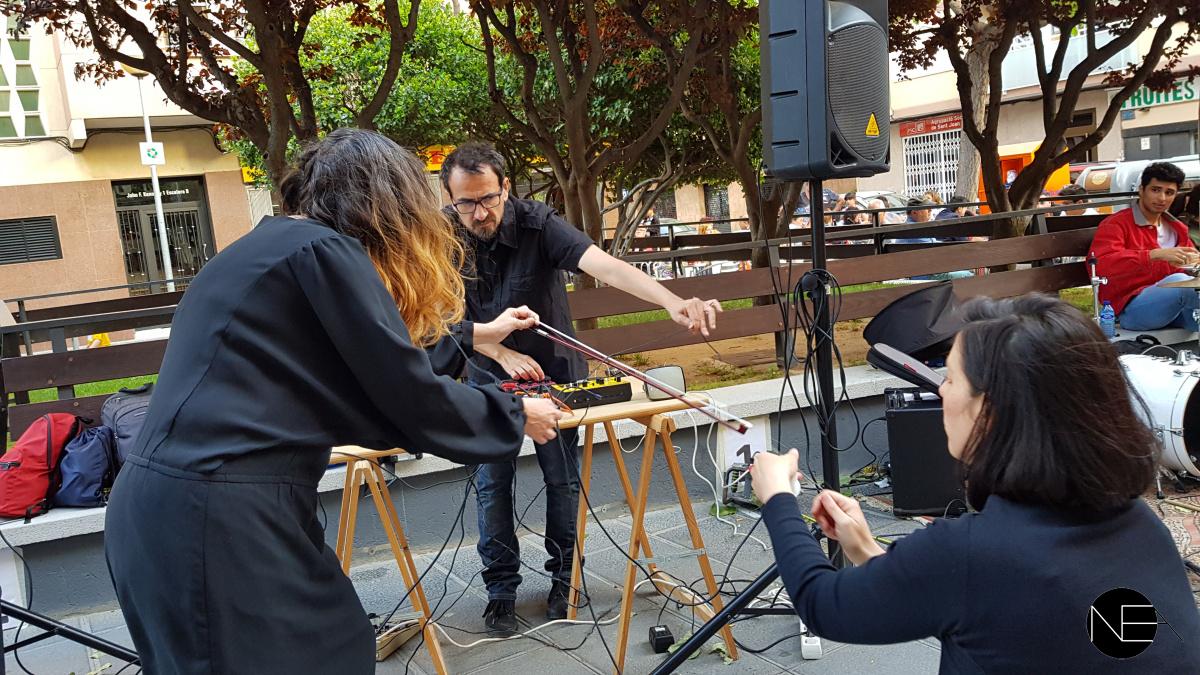 Loor de Crin
Performance, "Loor de Crin", inside the Comupi Festival, Sant Joan Despí, Barcelona, Spain, June 8, 2019.
Improvisation concert noisy-corporal-poetic, in the street.
Material: synthesizers, computers, violin bow, transparent fishing line, black tarpaulin.
The concert consists of three acts of experimental music, performance and poetry.
First two acts: experimental music improvisation with Primo Gabbiano, Jose Mas and David Cruz.
Third act: performance by Primo Gabbiano, Visual Pal and NEA.
Photo credits: Maurizio P.