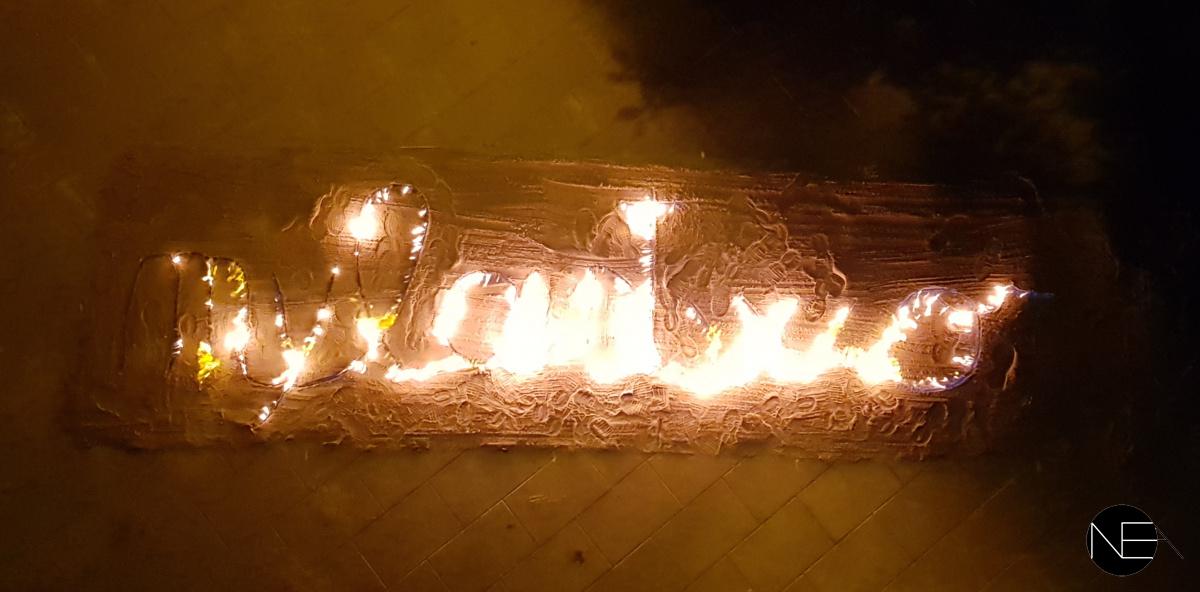 My Last Words
Ephemeral installation – Burning Art Project,
Can Saladrigas, Centre d'imatgeria Festiva del Poblenou, Barcelona, Spain, July 26, 2019.
Material: sand (500 kilos), Firegel (10 liters), lighter.
Size: 8 meters x 2 meters.
"My Last Words" invite us to ask ourselves:
What is your legacy to the world, your spiritual, existential testament?
The burning fire makes our words and thoughts come alive,
leaving an indelible trace on the sand forever.

Thanks to La Colla del Drac del Poble Nou, for availability and great support!
Photo and video credits: Maurizio P. and Osvaldo Cibils.
Videos:
Photos: