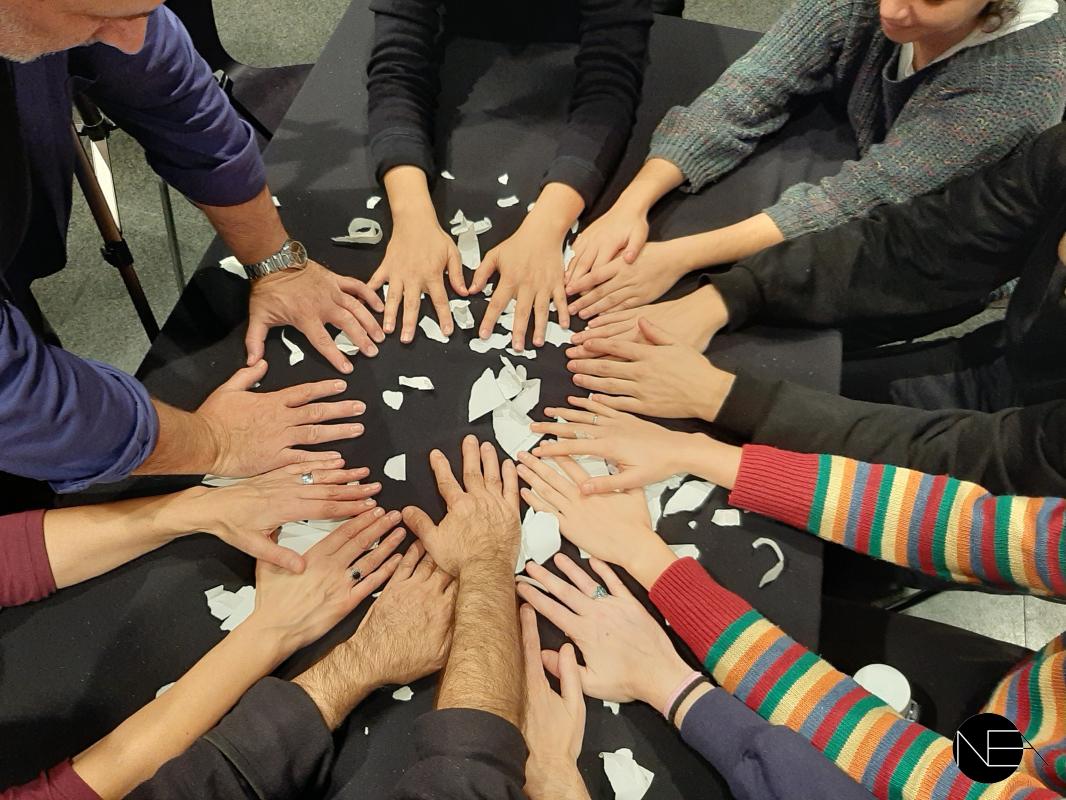 El Cos Fragmentat
Participatory performance – MACBA (Museum of Contemporary Art Barcelona), Aula 0 – La Cuina, Barcelona, Spain, December 4, 2019.
Performative intervention on the book resulting from the art course "El Cos Fragmentat – Una genealogia de l'art espanyol dels noranta" ("The Fragmented Body – A genealogy of Spanish art of the 1990s"), organized by MACBA (Museum of Contemporary Art, Barcelona), directed by Imma Prieto and during the months of March and April 2019.
The performance focuses on a single sheet which had been intentionally left blank inside the book and corresponding to pages 47 and 48.
Publication: El Cos Fragmentat – Una genealogia de l'art espanyol dels noranta, MACBA, Barcelona 2019, ISBN: 9788417593087

Concept
Each body, although apparently similar to every other, really is different, and that shows in small details, in fragments.
Fragments of experiences are those that can completely change life.
This difference, this human touch capable of making a "serial product" a unique "object", is at the base of performance.
Summary
The performance consists of acting on a blank page inserted in each copy of the publication.
The idea is to manually intervene in each copy and remove a fragment from the page.
Each fragment is different from any other, so in the end each book that becomes a unique copy. Then, the books are ready to be distributed.
Duration
A single session, during the time necessary to intervene in each of the 70 printed copies.
Acknowledgements:
Thanks to the participants: Montse Bertran Arqué, Pepe Jiménez Espejo, Roc Pont, Júlia Barbany Arimany, Andrea Cuéllar, David Castillo Horcas, Ferran Giménez López, Catalina Ayala Jurado.
Thanks to Myriam Rubio and Do the Print.
Videos and photos: